 Collections
SMITH'S BY MICHELA GOLDSCHMIED REMAINS CONSISTENT WITH A STYLE THAT HAS ALWAYS COMBINED WEARABILITY, VERSATILITY AND ORIGINALITY.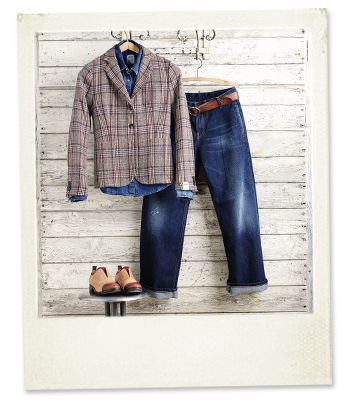 WOMAN CAPSULE COLLECTION FW 2014–15 SMITH'S AMERICAN BY MICHELA GOLDSCHMIED: "A STAR IS BORN".
When work needs to be done, we have the clothes for it".
News / Events
SEAR'S presents SMITH'S AMERICAN "Woman collection" by Michela Goldschmied.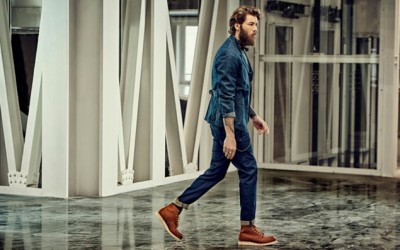 Brian & Barry -  Milano opend in San Babila. Proud to be there with our collection.
WHITE MILANO WOMEN'S & ACCESSORIES COLLECTIONS  F/W '14 - '15 DATE Sat. 22nd · Sun. 23rd · Mon. 24th February 2014 LOCATION Via Tortona 27 · 35 · 54 - 20144 Milano - Italy HOURS 9:30 am · 6:30 pm (last day 5:30 pm) INFO info@whiteshow.it – buyer@whiteshow.it -...
NEWSLETTER REGISTRATION
Please click here if you want to be update about our future news.
New York, 1906. Thousands of immigrants landed at Ellis Island to create, with their own strength, a new life in the New World – someone thought to invent for them new resistant and comfortable workwear.
It was the Boshnack family. Thus was born the Smith's American: "best workwear money can buy". A strange destiny. More than a century later, it is a process of reverse migration, to give prestige to a brand full of history and stories: a bizarre comings and goings, with one goal – success.It is Italian style, with its contribution to innovation, craftsmanship and the will to succeed, that make Smith's American a must-have across the ocean.
Bridge, licensee of the brand, gathers and enhances the heritage with new casual chic collections. Clothing, footwear and accessories: American style and made in Italy has had spectacular results. A synergy of different genes generates great ideas. A sign that catches your eye, that is appreciated, soft to the touch and that you can wear from head to toe.